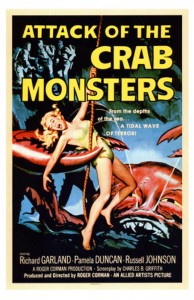 Got all the feedback and glorious red marks back from the editor a few weeks ago, and I have to say, I can definitely see where my money is going, she is marvelous and her changes have only made my novel all the more better.
But one of the major suggestions she has made is that I shouldn't call it Zombie? like I originally was going to.  I do agree with her.  It's too obvious a title when really it is more of a mystery about what is happening to this group of people.
I've been playing around with a few other titles and one I think I'm going to stick with now is Rabbit Farm.  It's a kind of weird title on its own, but makes perfect sense for this novel.  But since the title is rather ambiguous that means I have to nail the cover so that you can see at a glance what the book is about.
I've already talked this over with my designer who will be starting the cover design very soon, and in the meantime I'll be implementing some of the changes from my editor into the book so it will be super polished by the time it's published.
I really thought I'd have it ready by now, but this publishing game takes a lot longer than I anticipated.  I definitely will have it out by Christmas though.  Pinky swear.
In the meantime, I thought you'd like to hear some of the feedback from my editor:
I have to say, it's unlike anything I've read before! I'm not exactly sure of what I think of it… it was certainly very graphic and disturbing in ways, although what bothered me most was certainly [spoiler removed]. I do love the sick, twisted, and dark story that this novel envelopes.
Cool huh!  Couldn't have asked for a better comment if you ask me (considering it is a horror story and not a light romance – lol).
Now it's not all good, I still need to work a bit on the main character and tighten up the ending but all in all I can't wait until it's out for people to read finally.
Here's to hoping it'll be sooner than I think.
Trista.
P.S. Just waiting on the cover design.  Designer has had some good ideas, but I haven't seen anything concrete yet.